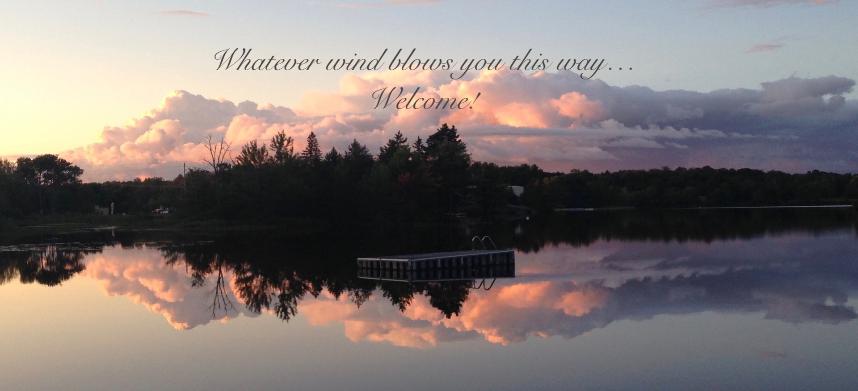 If you don't find the answer you're looking for on the list below, please feel free to email us anytime or call us during office hours and we will be more than happy to answer allyour questions!
What is your cancellation policy?
A DEPOSIT OF 1/3 OF THE TOTAL BOOKING AMOUNT IS TAKEN UPON BOOKING AND IS NON-REFUNDABLE. THE BALANCE OF YOUR STAY IS PAYABLE UPON check in. NO REFUNDS OR DISCOUNTS ON LATE ARRIVALS OR EARLY DEPARTURES.
What are the check in/out times?
CHECK IN IS AT 4PM or after AND CHECK OUT IS AT 10AM or before.
Can I book the cottages for a weekend?
YES, apart from july and August whenwe only take weekly booking.
How far in advance do I need to book?
WE RECOMMEND AS EARLY AS POSSIBLE TO AVOID DISAPPOINTMENT.
Do you offer any watercraft and is there any charges to use them?
We offer pedal boats, canoes, kayaks and a floating picnic table. They are all exclusive for our guests, free of charge and we might have life jackets you can borrow depending on AVAILABILITY but we do encourage people to bring their own. They are all on a first comes, first served basis. We also have a professional canoe and a jetski for rental.
How close is the general store?
THERE IS A GENERAL STORE LOCATED JUST DOWN THE STREET, WITHIN 5mins WALKING DISTANCE. IT IS A CONVENIENCE STORE THAT also OFFERS GAS TO BOATS. Alternatively, we are only 15mins away from the town of parry sound and there you will find most of the big stores
Do we have to bring linens, towels, pillows and toiletries?
YES, YOU WILL NEED TO BRING YOUR OWN COMFORTERS, pillows, LINEN FOR DOUBLE BED AND, IN SOME CASES, FOR SINGLE BEDS TOO. you will also need to bring your own toiletries such as, body wash, shampoo, toilet paper, hand soap, towels and garbage bags, etc. FOR OUR over seas GUESTS WE DO HAVE LINENS AVAILABLE, UPON REQUEST and there is a surcharge per bedroom. PLEASE CONTACT us FOR FURTHER DETAILS.
Is there a play area for children?
YES, WE HAVE A PLAYGROUND with sand landing FOR CHILDREN, a big sports fieldand a shallow entry sandy beach.
What do you have in the cottages?
ALL OF OUR COTTAGES ARE EQUIPPED WITH REFRIGERATOR, STOVE, oven, MICROWAVE, COFFEEMAKER, TOASTER, POTS, PANS, DISHES, GLASSES, CUTLERY, BROOM, DUSTPAN, TOILET BRUSH, GARBAGE bins, etc. on your own deck you have A PROPANE BBQ AND PICNIC TABLE and we provide the propane. ALL YOU WILL NEED TO BRING IS TOWELS, LINENS, PERSONAL ITEMS such as toiletries including TOILET PAPER, FOOD AND DRINKS. and, of course, don't forget to bring good weather!
Is there a restaurant on the resort?
WE DO NOT HAVE A RESTAURANT ON SITE BUT THERE ARE DOZENS OF RESTAURANTS LOCATED IN PARRY SOUND, APPROXIMATELY 15MINS DRIVE, IT RANGES FROM FAST FOOD TO FINE DINING. THE RIDGE AT MANITOU GOLF COURSE IS A 10MINS BOAT RIDE OR 20MINS CAR RIDE AND THEY OFFER A ALA CARTE DINING. THE HURDVILLE COMMUNITY CENTRE ALSO OFFERS PANCAKE BREAKFASTS EVERY SATURDAY ON LONG WEEKENDS FROM MAY TO OCTOBER.
Is the resort safe for children?
YES, WE HAVE A FLAT GRASSY PROPERTY AND A SHALLOW SANDY BEACH FOR CHILDREN TO PLAY.
How far is the nearest medical facility?
THE NEAREST MEDICAL FACILITY IS LOCATED IN PARRY SOUND APPROXIMATELY 15mins car ride. THE EMERGENCY ROOM IS OPEN 24/7.
Can we bring our pets?
PET FRIENDLY COTTAGES ARE AVAILABLE FOR SMALL DOGS (UP TO 30LB). WE DO ASK HOWEVER THAT YOU FOLLOW A FEW SIMPLE RULES WHEN BRINGING YOUR PET TO OUR RESORT: YOU MUST CLEAN AFTER YOUR PETS IMMEDIATELY. PETS not TO BE LEFT ALONE WHEN YOU ARE AWAY FROM THE RESORT. PETS ARE NOT ALLOWED ON THE FURNITURES AND THAT INCLUDES BEDS. DOGS MUST BE ON A LEASH AT ALL TIMES. DOGS ARE NOT ALLOWED ON THE BEach. ANY DAMAGES CAUSED BY YOUR PETS WILL BE CHARGED BACK TO YOU.
What types of fish are found in the lake?
MANITOUWABING LAKE FEATURES A LARGE NUMBER OF FISH SPECIES. PICKEREL AND BASS ARE BOTH NATIVE TO THE LAKE, AND PIKE PROVIDE EXCELLENT ANGLING SINCE THEIR RECENT ENTRY INTO THE LAKE. OTHER FISH SPECIES IN THE LAKE INCLUDE YELLOW PERCH, LAKE WHITEFISH, LAKE HERRING, WHITE SUCKER, ROCK BASS, SUNFISH, BROWN BULLHEAD, CREEK CHUB, BLUNTNOSE MINNOWS, BLACKNOSE DACE, AND CARP.
Do the cottages have phones?
COTTAGES DO NOT HAVE PHONES. THERE ARE PAY PHONES LOCATED NEARBY, OR IN CASE OF EMERGENCY WE WILL ALLOW YOU TO USE OUR OFFICE's PHONE.
Will my cell phone work at the resort area?
the majority of CELL PHONES DO GET SERVICE without any problem however, WEATHER, PROVIDER AND LOCATION can AFFECT THE SERVICE DAY TO DAY.
What are the maximum persons allowed in a cottage?
COTTAGES ARE PRICED BASED ON 2 PEOPLE PER BEDROOM, BUT MOST COTTAGES ARE EQUIPPED WITH FUTONS FOR AN ADDITIONAL 2 PEOPLE PER COTTAGE. PLEASE SEE THE PRICE LIST FOR CHARGES.
Are the cottages winterized?
YES, WE HAVE TWO BEDROOM COTTAGES AVAILABLE YEAR ROUND, AND THEY HAVE PROPANE FIREPLACES FOR YOUR COMFORT.
How far away are the local golf courses?
THERE ARE A NUMBER OF GREAT OPTIONS IN THE AREA FOR THE AVID GOLFER. THE RIDGE AT MANITOU IS A GOLF SANCTUARY WITH A FULL 18 HOLES CUT INTO THE BEAUTIFUL LANDSCAPE WITH CLUBHOUSE AND RESTAuRANT. IT IS LOCATED ON THE LAKE ACROSS FROM OUR RESORT. A 20MIN DRIVE OR ARRANGE a 10MIN PONTOON SHUTTLE. DEER RUN GOLF COURSE OFFERS 18 HOLES OF GOLF AND IS LOCATED 10 KM EAST OF PARRY SOUND ON MCDOUGAL ROAD(APPROX. 5 KM FROM RESORT). THE PARRY SOUND GOLF & COUNTRY CLUB ALSO OFFERS A CHALLENGING COURSE AND IS LOCATED 5 KM NORTH OF PARRY SOUND ON GEORGE HUNT MEMORIAL DRIVE(APPROX. 20 KM FROM RESORT). THE SEGUIN VALLEY GOLF & COUNTRY CLUB, LOCATED 10 KM SOUTH OF PARRY SOUND OFF HIGHWAY 400 (APPROX. 25 KM FROM RESORT), IS A UNIQUE PUBLIC 18 HOLE CHAMPIONSHIP COURSE.
How far away is the resort from a major town?
THE NEAREST TOWN IS PARRY SOUND, APPROXIMATELY 15 KILOMETERS (9 MILES) AWAY FROM THE RESORT.
What kind of wildlife can we expect to see at the resort?
WHITE-TAILED DEER, A LARGE ASSORTMENT OF BIRDS AND DUCKS, EASTERN CHIPMUNKS, BEAVERS, RED FOX, mousse, THE OCCASIONAL RACCOON, BUTTERFLIES AND, ON RARE OCCASIONS, THE CANADA LYNX AND WOLVES. and no worries, they are usually afraid of people so they stay clear from our resort.
What is the maximum number of people that the resort can accommodate?
We can accommodate a total of 24 people comfortably in the 7 cottages.
CALL: 1 (705) 389.9645 EMAIL: CONTACT@FOURWINDSRESORT.CA